Book An
Appointment
Meet Dr. Chang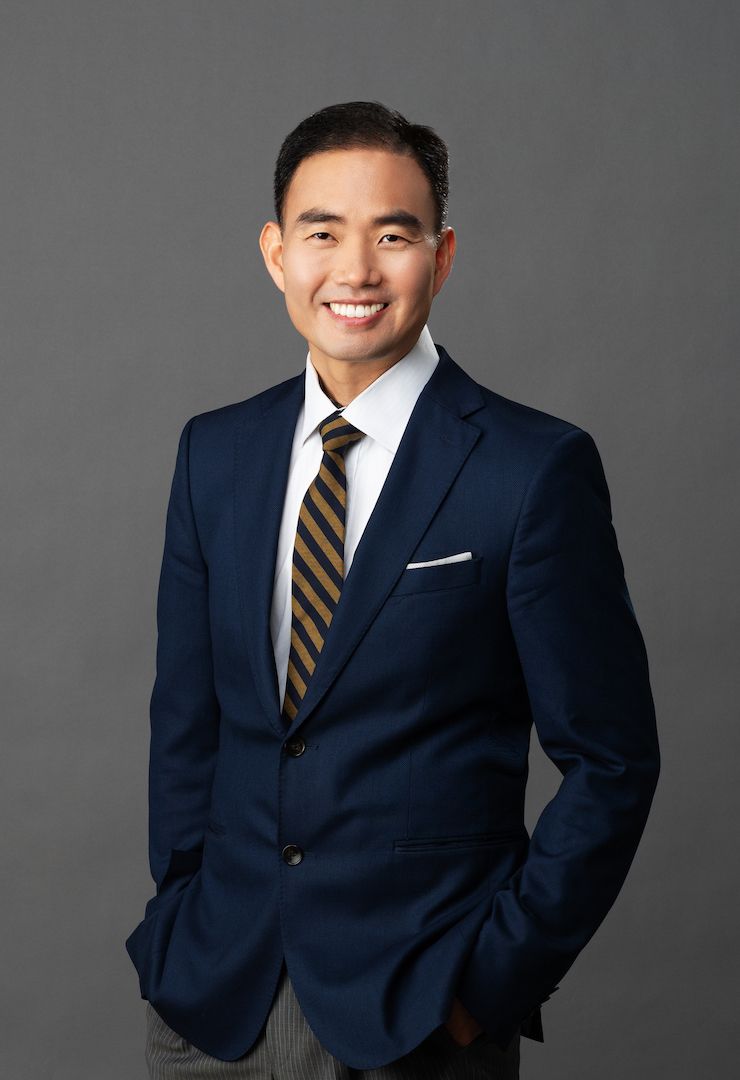 Meet Dr. Yoon H. Chang, DDS, MS
Dr. Yoon Chang is passionate about creating beautiful and functional smiles which elevate his patients' self-esteem and quality of life. He is continually amazed to observe the dramatic changes provided by orthodontic treatment in such a relatively short amount of time. Even more important to Dr. Chang is the confidence he witnesses in his patients when their treatment is complete.
Dr. Chang's interest in the orthodontic field began in high school when he saw the difference that orthodontic treatment made in his sister's life. He realized that many opportunities and new social circles were opened to her after gaining a beautiful smile. From then on, he dreamed about being an orthodontist, creating beautiful smiles for those who seek his help.
Education and Experience
After graduating from Cayetano Heredia Peruvian University with his Doctorate of Dental Surgery, he pursued TMJ dysfunction training and the International Program in General Dentistry at Eastman Institute of Oral Health at the University of Rochester, NY. There, he learned how to relieve patients of TMJ and jaw pain. He also spent valuable time in molecular biology research, co-authoring three peer-reviewed journal papers earning him important regional research awards.
Dr. Chang began the orthodontic residency program at Marquette University in Milwaukee, Wisconsin where he earned his Certificate in Orthodontics, as well as, a Master's Degree in Science. During his orthodontic residency, Dr. Chang was awarded and published for his research in upper airway analysis using 3-D scan images. Dr. Chang is a firm believer that predictable and successful orthodontic results can only be obtained through accurate diagnosis and treatment planning. He often attends local and regional continuing education courses and aspires to provide his patients with efficient orthodontic treatments supported by evidence-based science, experience-based knowledge, and the latest technology. His goal as a clinician is to apply the most accurate information to address his patients' orthodontic and aesthetic concerns, and also to create a positive impact on their overall health.
Outside the Office
Dr. Chang was born in Seoul, Korea and moved to Chile at the age of seven. His family moved to Peru when he was a teenager, and he continued living there until the completion of his dental training. He speaks fluent Korean, Spanish, and English.
Dr. Chang currently resides in Frisco with his wife, Jane, their children, Eliana and Elliot. He enjoys physical fitness and exploring different sites in the company of their little ones. Dr. Chang loves to travel, see new places, and experience new cultures. Dr. Chang believes that volunteering in his community makes him a better person, and now, a better father. He understands that the smallest gesture or sacrifice can create a huge impact on the lives of those around him. Dr. Chang is a member of a Baptist church and participates in voluntary activities and mission trips on a regular basis providing dental and community outreach. He has committed himself to participate in at least one mission trip per year for the remainder of his life.